Effary
Regular price
RM19.89 MYR
Regular price
RM25.00 MYR
Sale price
RM19.89 MYR
Unit price
per
sale
Sold out
EFFARY FARBIC PERFUME

EFFARY FARBIC PERFUME is one of our product that has been release in 2020. Our product has a lot of its pro's and functionality

The pro's and its functionality:

- Remove the bad smell on fabric material
- Can spray inside of vehicle
- Multi-purpose use on any fabrics.
- Hold for 2-4 Days (depends on the spray radius)
- Suitable to use on daily routine including doing prayer

Inside contain:
1 EFFARY FABRIC PERFUME FEMININ 50ML
Tak pasti jangan kongsi, tak wangi jangan beli.

*📦Delivery will be proceed after you place the order and will receive within 2-3 working days ( not include Saturday and Sunday )
*📦Penghantaran setiap produk mengambil masa 2-3 hari bekerja (Tidak termasuk hari SABTU & AHAD)

EFFARY FARBIC PERFUME 是我们于2020年发布的产品之一。我们的产品具有很多优点和功能

专业人士及其功能:

-消除织物材料上的难闻气味
-可以在车内喷涂
-在任何织物上均具有多用途。
-保持2-4天(取决于喷雾半径)
-适合日常使用,包括祈祷

内部包含:
1 EFFARY FABRIC PERFUME FEMININ 50ML

*📦 下訂單後將繼續交貨,並將在2-3個工作日內收到(不包括星期六和星期日)
View full details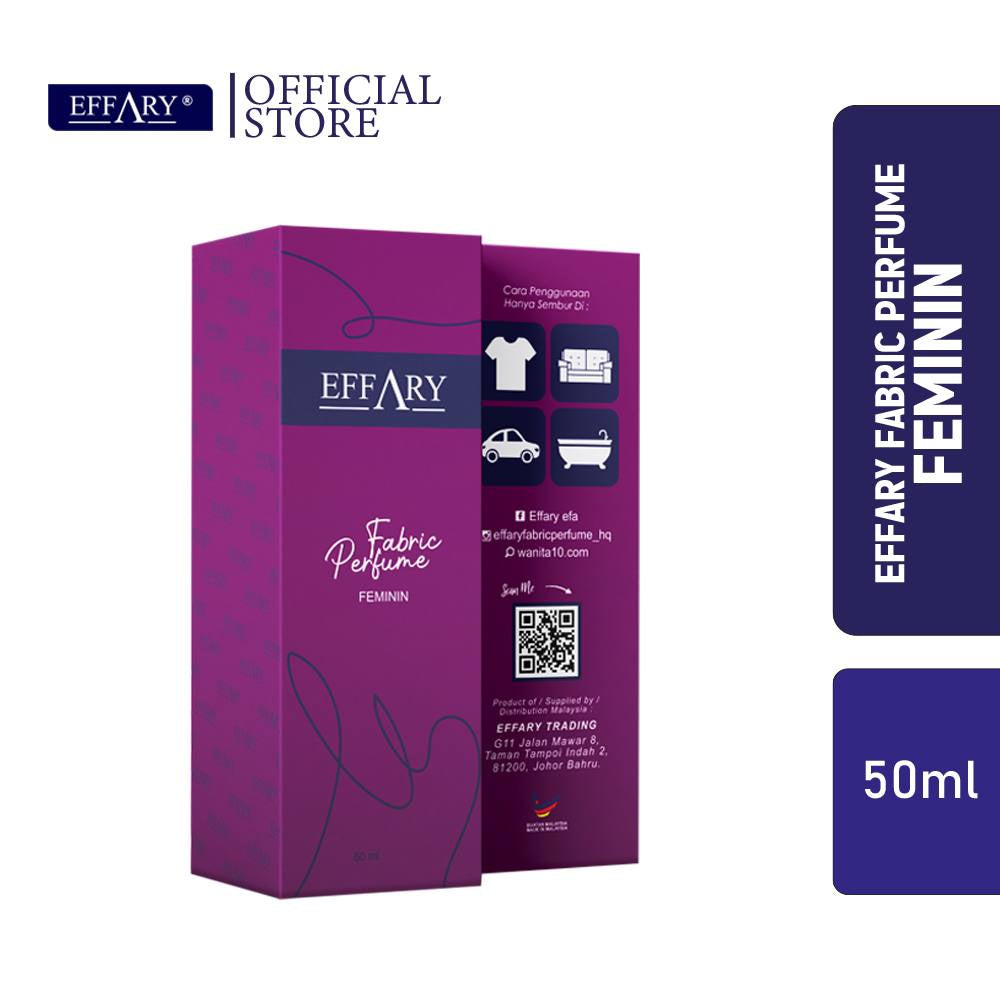 Effary Fabric Perfume
Highlights

Multi-purpose product for use on any type of fabric.
Scent

Our product contains natural scent from laundry
Money Back Guarantee

We return your money back if our product broke all the condition.
Our solution for your daily ordor problem
Multicolumn

Small and compact to store and bring whenever you like.

Multicolumn

Up to 48 hours long lasting after you spray.

Multicolumn

Can use on any Fabric and any area you would spray such as Living Room, Bathroom and more.

Multicolumn

We can give your money back if our product did not last more than 48 Hour.